For the fourth time we invite Polish tech startups from the ICT industry to Berlin!
With around 500 new tech startups per year, Berlin is one of the most important digital hubs for startups. With successful infrastructure for financing and funding, numerous incubators, accelerators and co-working spaces, the city provides optimal conditions for entrepreneurs from around the world. Berlin is the perfect entrance gate to the German market for Polish startups.
Poland became in the last years Berlin's second-largest sales market. Berlin's closest neighbor country offers well-trained professionals, a fast-growing tech industry and startup community. Researching the Polish startup community has revealed the general rule that to function effectively in the digital economy, you have to act on a global scale. Over half of Polish startups are exporting, abroad, mainly to the US and UK, and are looking with interest at the German market.
Startups who would like to present their ideas on the Polish Tech Night stage, should apply here. The deadline for pitch application is August 15, 2018!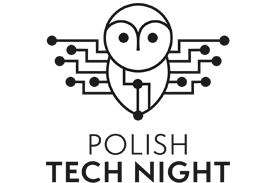 Polish Tech Night promotes mutual benefits of international cooperation within the startup industry between Berlin and Poland in terms of investments, financing, know-how transfer, development of common product and services.
The goal of the first three editions of Polish Tech Night was to discuss differences and commonalities between the Polish and Berlin startup scenes and to build a bridge between the two.
And we know we've built some!
In the fourth edition we want to find our more links between those two neighbored startup scenes and open up new opportunities of cooperations.
Polish Tech Night is working together with Polish and German organizations in order to provide a varied portfolio of potential partners and market players from startups, investors, SME companies, industry associations to show mutual benefits of the German-Polish cooperation and share experience we already gained in this area.
We are pleased to present you in a pitch session the best Polish tech-startups and provide you great connections to investors from the digital hub of Berlin.